Post-Storm Reef Response Brigades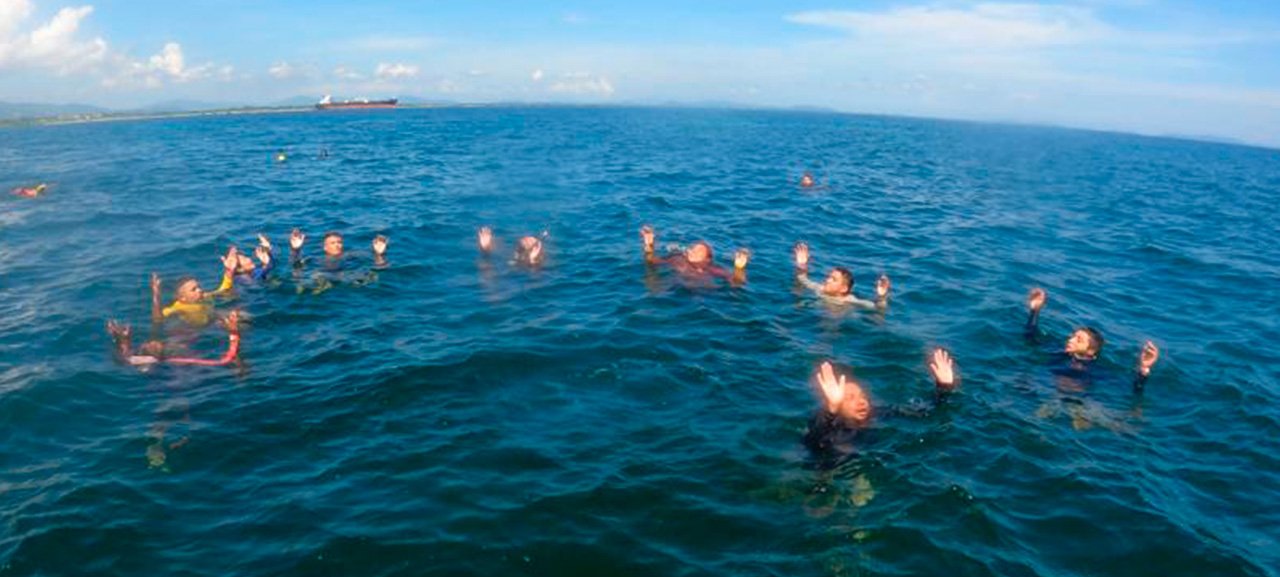 The training of the brigade members demands physical effort. Photo: David Penados
The "Rapid Response and Emergency Restoration for Reefs" course is being held in Tela, Honduras from August 15 to 19.
Nineteen people are participating in this training, including expert divers, protected area managers, resource managers, tourism operators and community volunteers who work in local organizations such as the Fire Department, the Merchant Marine, Tela Marine, Amigos de los Arrecifes de Tela (AMATELA), Coral Reef Alliance, Cayos Cochinos Foundation, and the Center for Marine Studies (CEM), among others.
The training is part of the capacity building component of MAR Fund's Reef Rescue Initiative and in close collaboration with The Nature Conservancy (TNC), with the support of the Ministry of Natural Resources and Environment (MiAmbiente+) and the National Institute of Forest Conservation and Development, Protected Areas and Wildlife (ICF), and with the financial support from the Adaptation Fund Climate Innovation Accelerator-Innovation Small Grant Aggregator Platform (AFCIA/AF-EU-UNDP).
Water rescue practices so that the brigade members know how to act in case an accident occurs during their work monitoring the state of the reefs after a storm. Photos: Juan Carlos Huitrón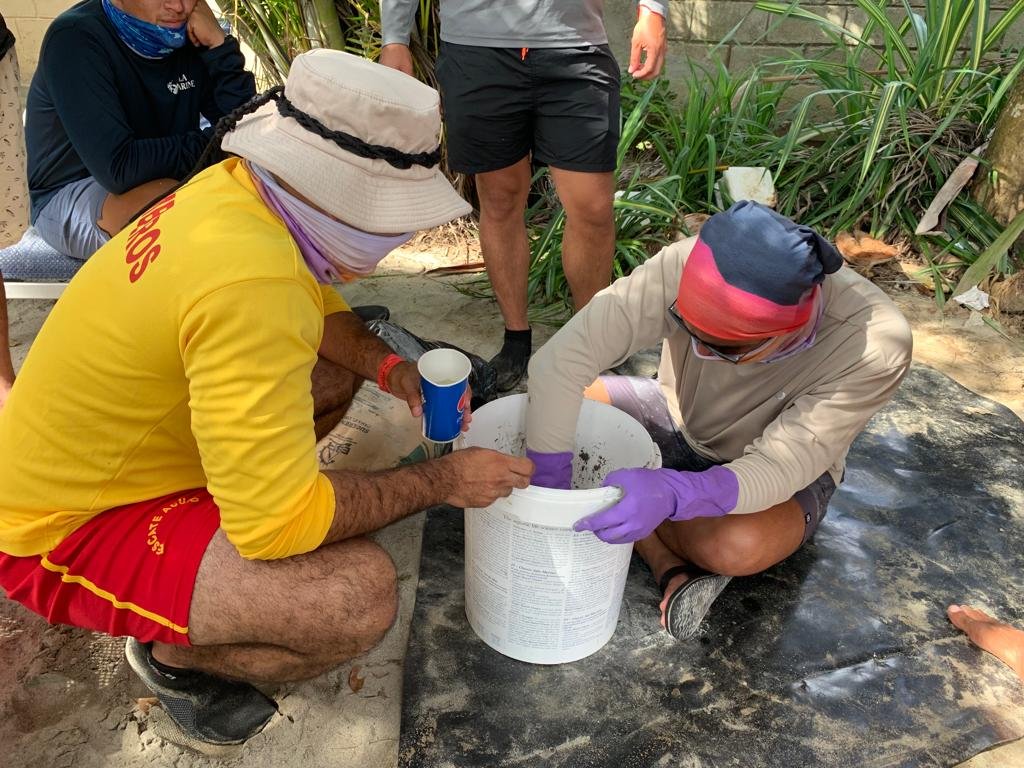 Brigade members learn how to prepare the mixture that will be used for reef restoration work. Photo: Juan Carlos Huitrón
The instructor explains basic knots for mooring at sea. Photo: Calina Zepeda
Brigade members exercise to build up endurance. Photo: Juan Carlos Huitrón